Fat burners help to maintain a healthy appetite, minimize cravings, and convert your fat to energy during your exercises. They also optimize your workouts by increasing energy and focus. If you are reading this post, it is because you actually want to burn those stubborn fats, and you are looking for an easy way through the use of pills.
In this post, you will read a review of the top 3 products actually available on the market and I hope this will help you in your endeavor.
1. LeanMode EVLUTION NUTRITION – Stimulant-free Fat Loss Support
This is a stimulant and gluten-free product that will help you in fat burning, appetite control, metabolism support, energy gain and further sustaining a positive mood.
Content:
Green Coffee Bean Extract (500mg)
The Chlorogenic Acids contained in decaffeinated Green Coffee Bean supports fat burning and glucose metabolism.
CLA (500mg)
Conjugated Linoleic Acid supports your metabolism and uses stored fat for energy during exercise.
Acetyl-L-Carnitine (500mg)
Supports performance levels while also supporting the utilization of fat for fuel during your exercise.
Garcinia Cambogia Extract (500mg)
Contains premium 60% Hydroxycitric Acid (HCA) level sourced from the tamarind fruit. It is used to reduce abdominal fat accumulation in subjects who have the visceral fat accumulation type of obesity.
Green Tea Extract (250mg)
Supports metabolic rate and energy to help burn fat while boosting antioxidant levels. It contains a 60% level of EGCG Polyphenol – an important antioxidant and active ingredient in green tea.
2. TRANS4ORM EVLUTION NUTRITION – Multistage Fat Loss
This product has been scientifically developed to support fat burning, weight management, plus it acts as a booster for both energy and focus.
Content:
Green Tea Extract (500mg)
Green tea (Camellia sinensis) has compounds known as catechins, including epigallocatechin gallate (EGCG), the main catechin responsible for green tea's thermogenic effects.
L-Tyrosine (200mg)
This is a key amino acid that helps support metabolism, mood, and support energy levels. It is an important ingredient to help get over tiredness during dieting.
Natural Caffeine (175mg)
It is the most popular nutrient known to boost energy, mental focus, metabolism, support appetite control, and help burn fat.
Coleus extract (100mg)
Coleus supplies forskolin and is effective when mixed with caffeine. Some research suggests that forskolin helps to reduce body fat and build muscle.
Alpha-glycerylphosphorylcholine powder (50mg)
While losing weight you should not neglect your intake of a balanced amount of beneficial nutrients such as Choline. I recently posted an interesting article on Brain Enhancement Nutrient – CHOLINE. Alpha-glycerylphosphorylcholine supports mental activity and improves focus as well as provides a choline source to the brain for acetylcholine production.
Yohimbe extract (20mg)
Made from the bark of a western African evergreen tree Yohimbe is a popular dietary supplement. There is a popular belief that Yohimbe can boost your libido but here we are mostly looking at its ability to support weight management in an accelerated state.
Bioperine (5mg)
BioPerine or Piperine is extracted from black pepper. It increases enhances the absorption of additional nutrients, especially the B vitamin complex found in the composition of the product TRANS4ORM.
B vitamin complex
You will benefit from a combination of vitamin B3, B6, B12, and folic acid to support cellular energy production and metabolism levels.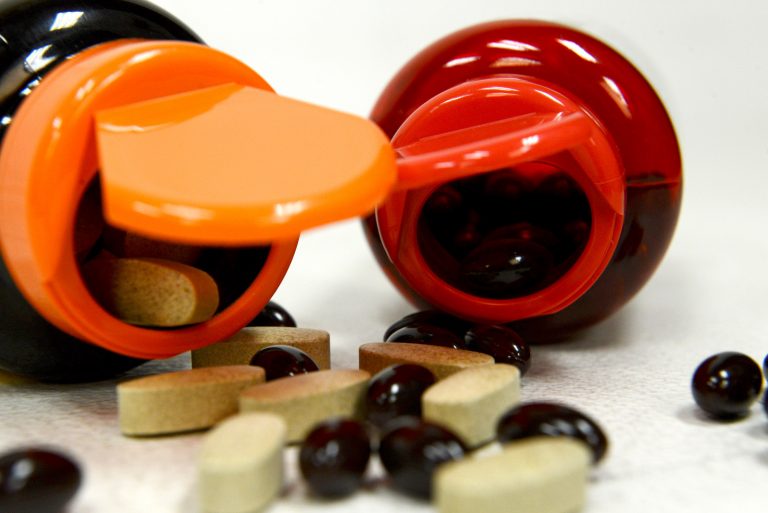 3. RSP Nutrition QuadraLean Thermogenic – Cutting Edge Thermogenic
This product is formulated to burn fat and increase energy levels. It increases metabolism and suppresses appetite. Done the right way, with the proper diet and exercises, it can burn fat and also preserve muscle by increasing metabolism. QuadraLean is designed to burn fat while simultaneously providing energy and focus.
Content:
L-Carnitine (500mg) – weight management
Fats cannot metabolize without Carnitine. Body fat is escorted to the mitochondria where they are broken down.
Natural Caffeine (200mg) – energy
Caffeine assists the reinforcement of your metabolism to speed the fat-burning process while also enhancing focus and the release of fat stores that will be burnt and converted into energy when combined with all the other contents of the supplement.
Alpha GPC (50mg) – focus
It is the precursor to acetylcholine, a neurotransmitter that can boost mood, focus, and concentration power.
CapsiMax (25mg) – Thermo
Scientific research shows that CapsiMax activates mechanisms preliminary to thermogenesis and fat oxidation, while also showing a capacity to aid muscle development.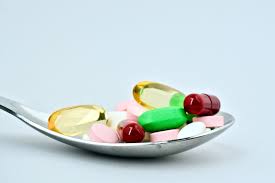 The bottom line
These are the most popular fat-burning nutrition available for purchase online. They indeed work, but you should also be following a strict diet and do your exercises as needed. For some people, who won't cut on food and neither practice any exercise, the above products can still do the trick for you. But, do not use these products if you are pregnant, or have a medical condition. Consult your physician, and tell him exactly what you want to achieve with the product.
I have written this post with the hope of helping you choose among the many hundreds of fat-burning products actually available online.