Summary
Step 1: Medication for irritability
Step 2: Soothe your irritability with homeopathy
Step 3: Fight irritability with herbal medicine
Step 4: Use essential oils to fight irritability
Step 5: Adopt a healthy lifestyle
Irritability is often a symptom of anxiety or more profound stress. It can also have a hormonal origin, be linked to pain, or be a family or professional problem.
However, it is possible to cope with it. Let's see how to calm irritability.
1. Drug treatment of irritability
Irritability can be treated with specific medication prescribed by a psychiatrist who will follow up and strictly monitor these powerful drugs.
We will only discuss over-the-counter medications and dietary supplements that do not cause significant side effects if used correctly.
2. Soothe your irritability with homeopathy
To treat irritability, the homeopath will often recommend:
5 granules of Nux vomica in 15 or 30 CH three times a day, especially if:

Anger is triggered at the slightest incident;

The person shows great impatience;

The person is systematically dissatisfied;

Irritability is aggressive;

Irritability is increased by physical activity;

The consumption of coffee, alcohol, and tobacco tempers irritability.

Lycopodium will be preferred for lack of self-confidence, powerlessness or feeling like a coward, and violent outbursts.

Actea Racemosa in 9, 12, or 15 CH alternating with Ignatia amara in 9, 12, or 15 CH for irascible and moody people;

5 granules of Chamomilla vulgaris in 15 CH for two weeks for aggressive irritability marked by excitement and behavioral disorders (then 5 granules every 48 hours for one month);

Sepia is for people who are irritable and want to be left alone.
Caution: dilutions and doses must be defined on a case-by-case basis by a professional homeopath.
3. Fight irritability with phytotherapy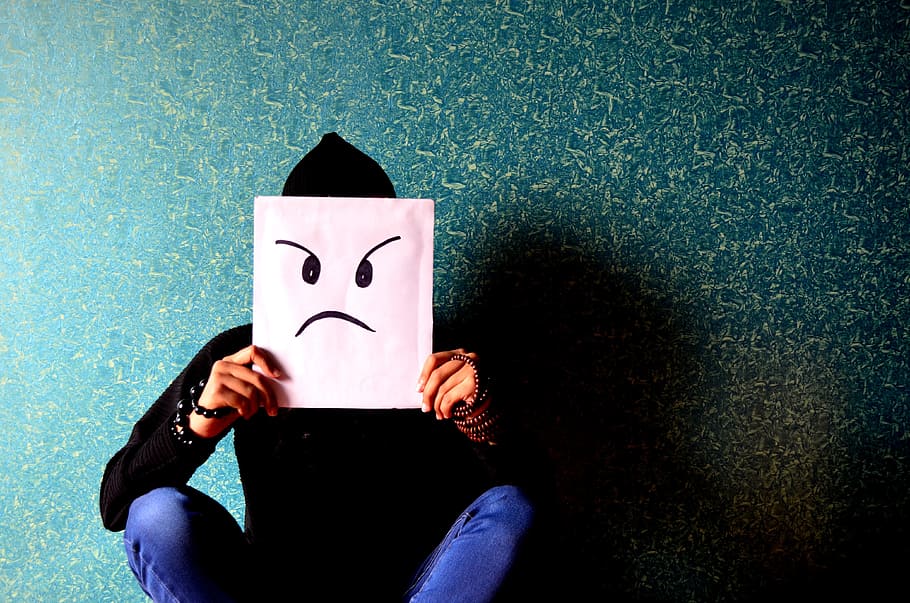 There are a large number of plants that can be used to calm stress in general and, therefore, to calm irritability.
Escholtzia has a natural hypnotic and anxiolytic effect that does not lead to addiction. Take two 240 mg capsules with dinner and before bedtime for two months (for children, take 1 to 2 capsules at night to avoid sleep disorders and nightmares).
Hops have soothing and relaxing properties, which improve anxious states and nervous fatigue and regulate the mood of depressed people (it also favors the sleep of agitated children). 
Lemon balm relieves nervous disorders because of its sedative properties and action on all conditions with a nervous origin (intestinal spasms, stomach cramps, emotionality, anxiety, depression, palpitations…). Take two capsules of 210 mg of leaves in micronized powder morning and evening.
Passionflower (the flower that will later give passion fruit) has anxiolytic, antispasmodic, and soothing properties. Take a 250 mg capsule in the morning, noon, and evening.
4. Use essential oils against irritability
To fight irritability, diffuse an essential oil (EO) blend:
120 drops of Fine Lavender;

60 drops of Bergamot;

20 drops of Rosewood.
Or, you can diffuse this mixture:
12 drops of Fine Lavender;

7 drops of Petitgrain bigarade.
To massage your partner, you can mix and apply on the back:
60 drops of EO of Small grain bigarade;

20 drops of Marjoram EO;

20 drops of Rosewood EO;

the equivalent of 800 drops of macadamia vegetable oil (VH).
If you prefer to massage yourself, mix three drops of Sage EO with three drops of Jojoba Oil and rub your stomach and lower back.
The following EOs can also help you in case of irritability:
Sandalwood EO;

Chamomile EO.
5. Adopt a healthy lifestyle
It is essential to have a healthy lifestyle to eliminate stress and manage irritability. You must regularly practice a physical activity that can be either very dynamic or, on the contrary, made for relaxing. For example, walking, swimming, yoga, stretching, qi gong, tai chi chuan, etc…
Watch your diet
Food is vital to your well-being because it provides your body with the fuel (energy) it needs to function.
Therefore, eating correctly is essential. You should provide your body with enough vitamins (A, B, and C, in particular), omega-3, and minerals (particularly magnesium and zinc, which you can find in capsules or ampoules).
To do this, eat fatty fish, olive, and colza oils from the first cold pressing (never heat them), as well as fruits and whole grains, making sure to have a light dinner but a hearty breakfast.
Take magnesium chloride cures to manage your emotions better.
The psychological aspect of meals is also essential. Make sure you eat slowly, savoring each bite and avoiding sitting in front of a screen.
Manage your stress
Of course, managing your stress is essential if your irritability comes from it. For this, in addition to yoga, qi gong, and tai chi chuan, as already mentioned above, you can turn to sophrology or Ericksonian hypnosis, for example.
If your stress is due to a well-identified emotional shock, do some sessions with a therapist practicing EMDR (eye movement desensitization and reprocessing).
Summary of products to calm irritability
Homeopathic tablets
Essential oil diffuser
Herbal medicine capsules
Essential oils