Haircare
 Summary
 – Haircare: washing
 – Haircare: protecting your hair
 – Haircare: the importance of brushing
 How do you keep your hair soft and healthy?
It is essential to do your hair care and scalp care at home or a hairdresser to obtain clean, shiny, and silky hair. Some people also opt for coloring to hide grey hair or for more originality, and others try hair extensions.
 Haircare: washing
 Washing your hair allows you to eliminate excess sebum, sweat, dust, and traces of pollution accumulated in your hair and scalp. It is recommended not to wash the hair too frequently in order not to irritate the scalp:
 – By stimulating the sebaceous glands, which secrete sebum, oily hair is likely to be even more oily.
 – By eliminating the little sebum that is on the hair, dry hair risks being even drier.
 It's also best to limit the use of shampoos made with synthetic ingredients, which are irritating and potentially allergenic.
 Hair washing products
 When it comes to washing your hair, some love the shampoo, and some don't. There are many choices depending on taste, budget, and especially consumer habits:
 – the classic, essential shampoo;
 – the care shampoo, which adapts to the aesthetic problems of the hair: smoothing, volumizing, texturizing, etc. ;
 – treatment shampoo, which meets the needs of different hair types: nourishing, sebum-regulating, etc. ;
 – dry shampoo, a mixture of powders that absorb sebum and capture dirt, which is then removed by brushing;
 – natural powders such as sidr, reetha, rhassoul, or shikakai, which are not widely used worldwide;
 – conditioner, which for "no-poo" enthusiasts replaces shampoo.
 Note: "no-poo" is a trend that encourages replacing shampoo with a simple rinse of the hair with natural products.
 Conditioner: the foundation of haircare
 For some people, using shampoo is quite enough when it comes to hair care. This is the case for normal and natural hair, which does not need any special care to be silky, detangled, and styled quickly.
 But for dry, damaged, or colored hair, or for those who lack volume or dream of pretty curls, a conditioner may be necessary before moving on to the styling stage.
 Haircare: protecting your hair
 If the conditioner leaves a protective film that facilitates the disentangling of the long hair, protects the color, helps to give volume, or holds curls, it does treat the hair in-depth.
 Masks for in-depth haircare.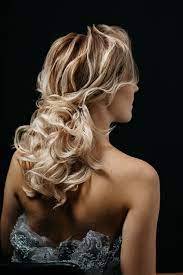 Hair masks are chosen according to the type of hair and the problem encountered at a particular time. It allows you to treat your hair and scalp in-depth:
 – regulating care for oily hair ;
 – nourishing care for dry hair
 – anti-dandruff care;
 – protective care against UV rays.
 Frequency of application of a mask
 The hair mask is a treatment, so it is not necessary to apply it after each shampoo. It is recommended to use the hair mask by cure, several times in the year, according to the needs for the hair and the scalp:
 – It is then applied once or twice a week for a month, generally to empty the pot or tube of the mask.
Note: In the summer, you can protect your hair from the sun by bathing in seawater and swimming pool water during the period when you are most exposed.
 Method of application of a hair mask
 To be effective, you must apply the hair mask:
 – on washed, towel-dried but damp, detangled hair;
 – in a dose sufficient to coat the hair;
 – on the ends and lengths for nourishing masks, or on the scalp for anti-dandruff or sebum regulating masks;
 – apply for the time indicated on the bottle, at least 10 minutes;
 – Rinse thoroughly to remove all traces of product.
 Haircare: the importance of brushing
 We are often satisfied with a quick brush in the morning or after shampooing, but using a hairbrush allows us to :
 – Detangle the hair ;
 – discipline and shape the hair
 – remove dead hair;
 – spread the sebum to the ends so that it protects and nourishes the hair.
 Daily brushing, ideally with a boar bristle brush, helps to keep hair soft and shiny. Afterward, the hair can be shaped with a hairdryer, straightening iron, or curling iron.
Do you want to read more about haircare? Please, leave your comments in the section below, and we'll get back to you.