I am a healthy person. I'm thrilled in my body and my mind! Please don't be jealous, and I'll tell you all my secrets… 
1. Living simply in society
I love to meet new people and exchange ideas. My smile and my good mood attract people to me. I pay a lot of attention to others and remember everyone's names and interests.
Everyday life offers many ways to make new friends at work, at sports, and through friends and activities.
Good to know: people will quickly realize if you are faking it! Be sincere with yourself and others.
2. See a doctor regularly
Contrary to popular belief, healthy people are much more familiar with their doctors than others. I go to a general practitioner at least once a year for a general check-up. Then I make at least one appointment with a few specialists every year. In case of doubt or a small problem, I consult immediately.
My detailed medical schedule for a busy year:
    – a check-up with my general practitioner in September;
    – a scaling at the dentist in October;
    – a flu shot in November;
    – a check-up with a gynecologist in December (but no, not you, gentlemen!);
    – a pedicure in January;
    – an eye check-up at an ophthalmologist in February;
    – a visit to my osteopath in March to release tension;
    – the professional medical visit in April;
    – the treatment of a mole at the dermatologist in May;
    – the treatment of a foot horn at a podiatrist in June;
    – cancer screening in July;
    – a nutritional check-up at the nutritionist in August.
Good to know: at least make an appointment for the most necessary treatments!
3. Get moving once a week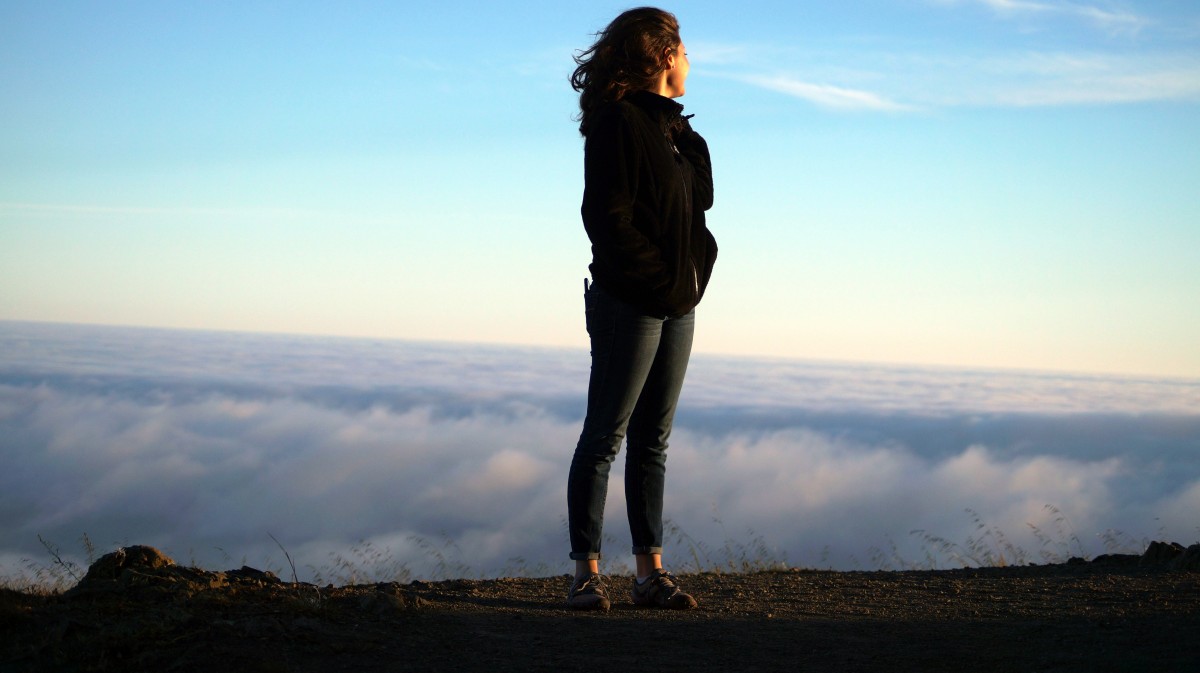 I have found various outdoor and indoor physical activities that I enjoy. After a difficult start and a few trials, I found my rhythm and kept it. Today, I can't do without it! Regular exercise is necessary for me to feel as good about myself.
4. Take a breath of fresh air regularly
 Living in the city, we sometimes must remember to get fresh air. It's essential to get some fresh air and enjoy the sun. Whether you are a family, couple, or a group of friends, there are many opportunities to do so in winter or summer:
    – a winter sports holiday;
    – a relaxing weekend;
    – a walk in a park;
    – a bike or rollerblade ride.
5. Healthy hydration
I never leave home without my water bottle: it goes everywhere with me! And even in winter, when thirst is less of an issue. I try to consume 1L of water daily, usually at the table. Water quenches my thirst, making it possible for me to take alcohol in moderation. It also enables me to get rid of pollutants efficiently.
But water is not the only way to hydrate; I can also drink tea, coffee, fruit juices, herbal tea, and soup.
6. Eat vegetables and fruit
The adage "5 fruits and vegetables a day" is not a myth:
    – On the one hand, healthy foods satisfy hunger, and avoid snacking on foods that are too fatty or too sweet.
    – On the other hand, they provide the body with vitamins, minerals, and trace elements essential to its well-being.
7. Maintain impeccable personal hygiene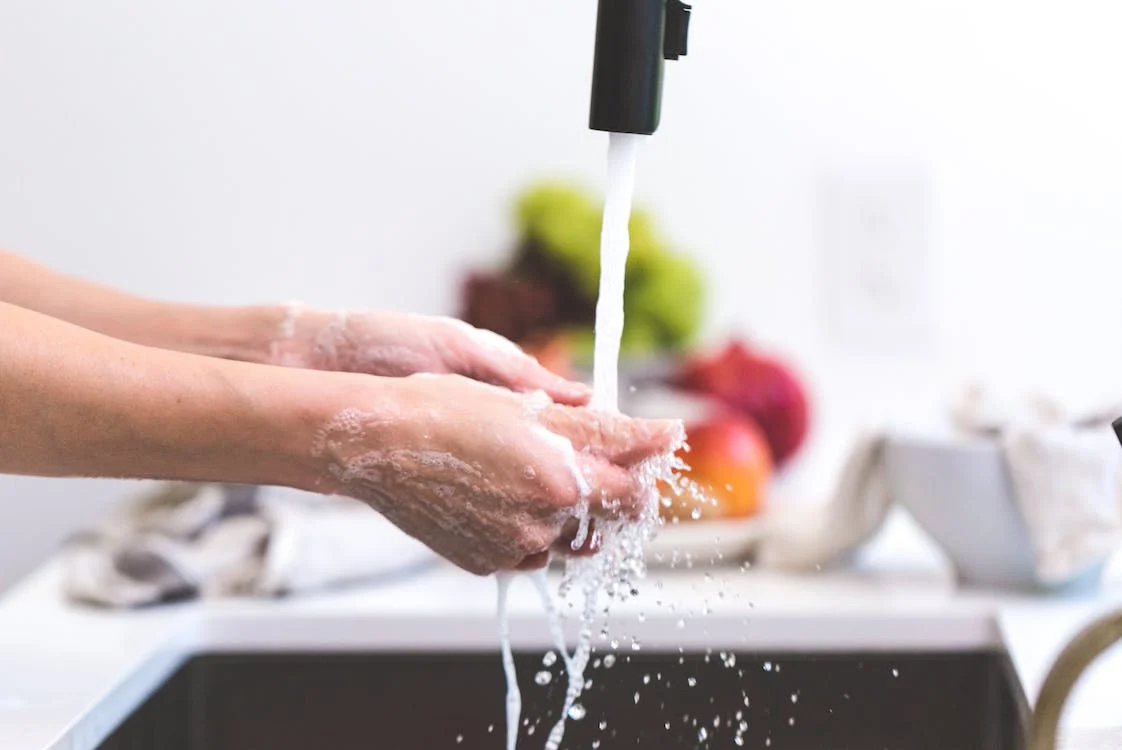 By maintaining impeccable hygiene, I rarely get sick. In the office, for example, I escape the January gastroenteritis while everyone else gets it. My secret? The little tricks against germs:
    – antibacterial solutions to wash your hands before eating, for example;
    – always wash your hands after leaving the bathroom;
    – pay special attention to drying your hands thoroughly;
    – brush your teeth after each meal;
    – clean your home once a week.
8. Get reasonable exposure to the sun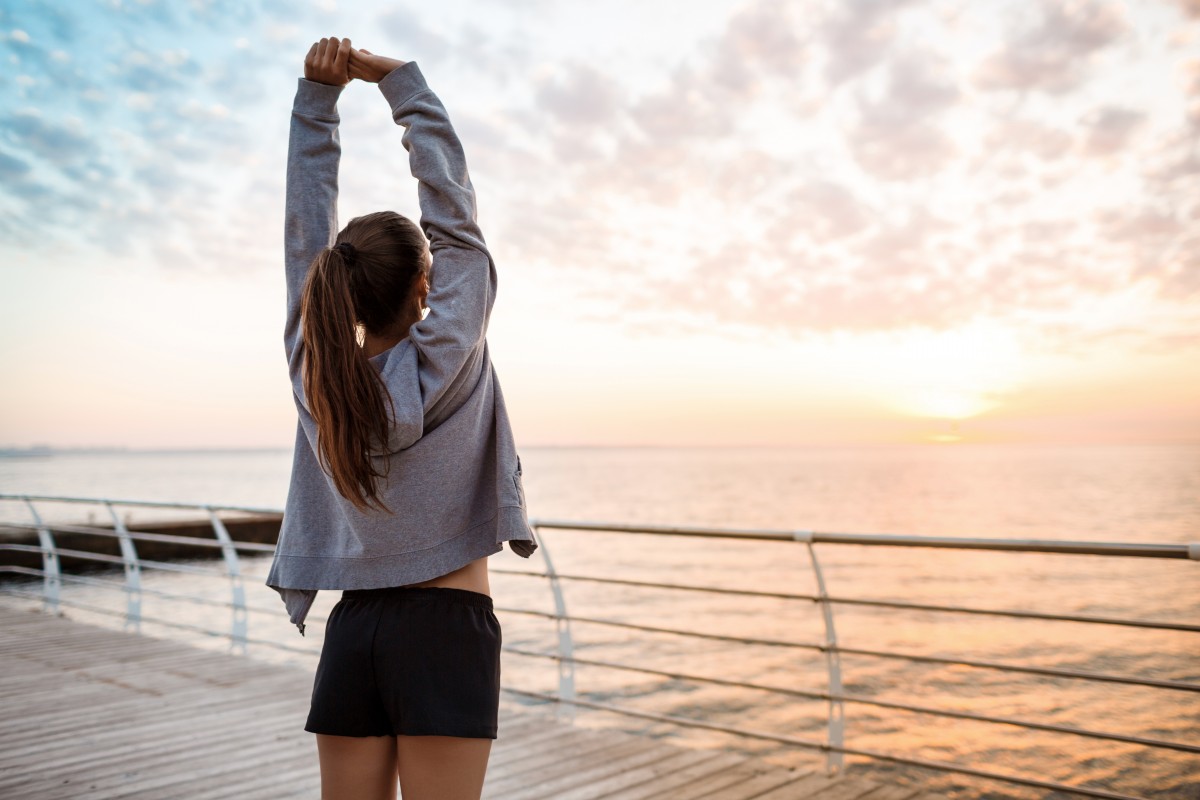 The sun remains my main asset for keeping in shape! Of course, I put my monoi away in winter, but I still have a few tips on filling in on vitamin D:
    – a ski trip;
    – a light therapy session;
    – a vitamin D capsule treatment;
    – a plate of foods rich in vitamin D.
9. Go to bed before midnight
My secret for waking up in the morning? I go to bed at a fixed time every day. I keep a minimum of 8 hours of sleep to stay in good shape during the week. On weekends, I avoid upsetting my internal clock, so I can return to work fresh and ready to go! My body gets used to this routine which is suitable for it.
To get a good night's rest, I try to respect specific rules:
    – I go to the gym in the evening to release my tension.
    – I avoid coffee in the afternoon.
    – I maintain a temperature of 17°C in my bedroom.
10. Build a strong and lasting circle of friends and family
My close friends and family remain my pillar against the gloom. Despite my sometimes busy schedule, I try to spend a lot of time with them: meals, outings, and vacations.
Now that you know my recipe, it's up to you! Some simple ideas:
    – Combine business with pleasure, and plan a family bike ride!
    – Organize a wine and cheese tasting evening.
Finally, staying healthy is not complicated and is within everyone's reach.