Contents
    – Step 1: Protect your hands
    – Step 2: Avoid aggression
    – Step 3: Moisturize your hands
    – Step 4: Remove dead cells
    – Step 5: Nourish the skin on your hands
    – Step 6: Don't forget your nails
Hands are a part of our body that we use all the time. They are therefore particularly exposed to all kinds of external aggressions, and they dehydrate quickly. In these conditions, it is useful to know how to do to have beautiful hands.
1. Protect your hands
The first thing to do to keep beautiful hands is to protect them from external aggressions.
    – Opt for simple protection such as gloves in winter or while it's a little cold.
    – Don't forget to wear household gloves when doing your chores: washing dishes, mopping the floor, cleaning your bathtub, as well as when you're doing odd jobs, gardening, etc.
    – Protect your hands from the sun when it is extreme in the summer. It would help if you used sunscreen that is adapted to your skin.
Note: There are sun creams specially designed for sensitive areas (hands, face, and neckline).
2 Avoid aggressions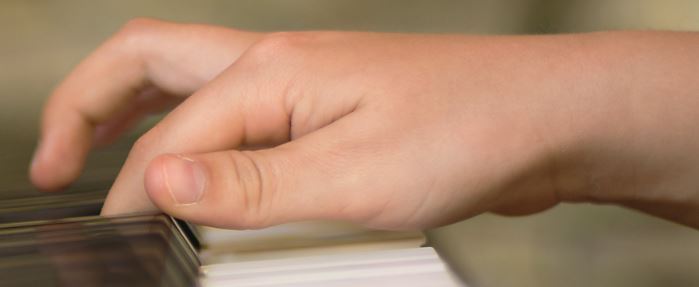 Also, be careful to avoid exposing your hands to products they may not like.
    – Don't use antibacterial hydroalcoholic gels too often.
    – If you don't wear gloves when washing your dishes, choose cleaning products that respect the skin.
    – To cleanse, avoid aggressive soaps, especially if you have fragile skin (for example, choose Aleppo soap).
    – You can also clean your hands gently by putting 3 drops of tea tree essential oil in a bottle of rose water (to be used instead of your soap).
3. Moisturize your hands
Wind, cold, and sun are invisible enemies against which you must also protect yourself. It is necessary to moisturize your hands regularly. You can fight such daily aggression by using the following products:
    – a cream specifically designed to moisturize the hands as found in all stores;
    – the glow-boosting solid serum from Lush;
    – a nourishing sea buckthorn balm;
    – a beeswax-based cream;
    – shea or cocoa butter;
    – vegetable oil of macadamia, jojoba, or sweet almond oil.
4. Eliminate dead cells
Once your hands are protected and properly moisturized, you can make them more beautiful. Start by making them softer, especially by removing dead skin cells. This will also help the moisturizing and nourishing creams you apply to penetrate more easily.
Use an exfoliating product
To do this, you will need to use a scrub specifically designed for the hands or, failing that, a facial scrub (they are often too abrasive, however).
To apply this type of care correctly:
    – Use the pulp of the fingers of your other hand.
    – Gently apply it to the entire hand.
    – Make small circles.
    – Finish by running your hand under running water.
    – Dry it carefully with a soft, clean towel.
– Do this scrub once or twice a week.
No exfoliating products?
If you don't have a facial scrub either, you can choose:
    – mix a spoonful of sugar in a bowl of olive oil and proceed as described above;
    – plunge your hands into a basin of warm whole milk for a quarter of an hour.
5. Nourish the skin of your hands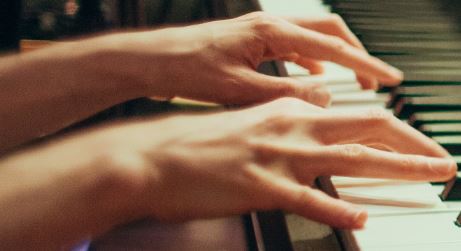 Ideally, the nourishing care will come immediately after the exfoliation. Many creams exist, but most of them leave a sticky, oily film that is often unpleasant. This will be the case even if you design your care based on (coconut, sesame…).
In particular, you can compose a repairing oil with:
    – 5 ml of prickly pear;
    – 45 ml of kukui;
    – 10 drops of Benzoin absolute.
– Apply this oil in the evening at bedtime.
– Cover your hands with fine silk gloves (such as those used for sports in particular): not only will you not stain your household linen, but the warmth provided by the gloves will increase the effectiveness of your nourishing care.
6. Don't forget your nails
Of course, having beautiful hands also means taking good care of your nails:
    – Remember to moisturize them too when you put cream on your hands. When you use your moisturizing and nourishing care, apply it to your cuticles (the skin covering the nails' base).
    – Also, take the time to massage around your nails.
    – You can also keep your nails shiny and robust by soaking them regularly for about ten minutes in olive oil.
Materials needed for beautiful hands
Hand Cream

 Starting at $7 

Sunscreen

 Approximately $15 

Household gloves

 Starting at $1 

Fine silk gloves

 Starting at $10 

Wool Gloves

 Starting at $10 

Hand Scrub

 

DIY:

sugar and olive oil
Hope this post helps you to have beautiful hands. Remember to share your experience below!